Celebrating Lughnasa & Lammas
Happy Lughnasa/Lammas everyone! Today is the day we start to celebrate the Harvest season!!
Celebrated on the first of August or the halfway point between the Summer Solstice and Autumn Solstice, Lughnasadh or Lughnasa marks the beginning of the harvest season!
.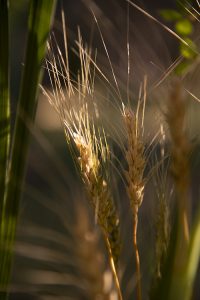 A Brief History of Lughnasa & Lammas
Lughnasa is thought to have originated in the Celtic islands and northern Europe with the earliest documentation being dated to the 7th century. However, there are direct ties to the pagan culture which means it could be a festival that started early as 500BCE. This festival was centered around celebrating the Sun deity Lugh. When Christianity was brought to the Celtic islands by the Anglo-Saxons, the celebration of Lughnasa started to dwindle and Lammas was celebrated more widely.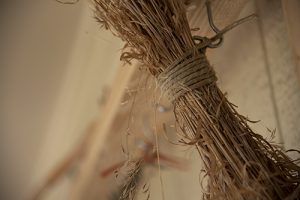 Lammas or Lughnasadh or Lughnasa?
So many different names for the "same" holiday. So which is correct? Well, that depends on your personal interpretation of the known history.
&nbsp
Lughnasadh/Lughnasa is the Celtic festival celebrating the sun deity Lugh, with a literal translation of "Lugh's Gathering." Celtic Pagans would hold a large gathering on top of a hill and feast on their freshly harvest food, have athletic competitions, and celebrate weddings/matchmakings!
Lammas is the Anglo-Saxon Christian festival of "hlaf-mas" or "loaf-mass." A celebration in which people would bake a bread loaf with the first grain harvest of the year and bring it to the church of blessing. They would then use this bread to bless their harvest by placing it around their barns.
Whatever you want to call it is up to you, at the end of the day it's all about the meaning behind the celebration and honoring the land the provides us food to eat.
How to Celebrate Lughnasa
You do not have to follow a religion to celebrate this holiday/festival and no one can tell you if you are right or wrong in your way of celebrating. As long as you are honoring the earth by pausing and thanking it for all it has provided to us, that is celebrating the harvest festival! However, if you want to dive deeper, we have a few suggestions below.
To celebrate Lammas we suggest baking fresh bread and sharing it with family, friends, and loved ones. Don't want to bake a loaf of bread, that is okay. Head down to a local baker and get a freshly baked bread loaf to share! In Colorado? We recommend
 Trompeau Bakery
!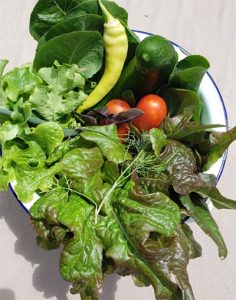 Are you an urban farmer? If so the best way to celebrate Lughnasa is to harvest some of your beautiful plants and host a garden party with friends and family! Be sure to thank your plants before picking off any fruits or growths in honor of their hard work this season. Cook, eat, celebrate, dance, and be merry!
Are you just learning about this festival and want to celebrate? We suggest that you hold a small gathering with friends and family who each bring a small item (locally grown vegetables, freshly baked bread loaf, grains, or flowers)  to add to a basket of abundance! This basket then gets passed around to everyone in the gathering and everyone gets something!
Pro Tip: Look for a local farmers market and make a trip down there. Local farmers need our help and they are the most in tune with mother earth.
More traditional ways to celebrate these holidays can be found 
HERE!
Well thats it! You can now start celebring Lughnasa and Lammas and you made it to the bottom of our page! Since you are still reading this why not check out our
August Monthly Sales
!