Where the Hippies Go! – The Beach at A-basin
LAST CALL FOR SKIERS & BOARDERS: You might want to pay attention and read this! If you are new to Colorado (or a seasoned vet who forgot), this month is about the time that most ski resorts are starting to close up for the year and we know you want to get that last shred in.
So, take advantage of the snow while it lasts and get your bodies up to "the Beach" at A-basin Ski Resort in Colorado.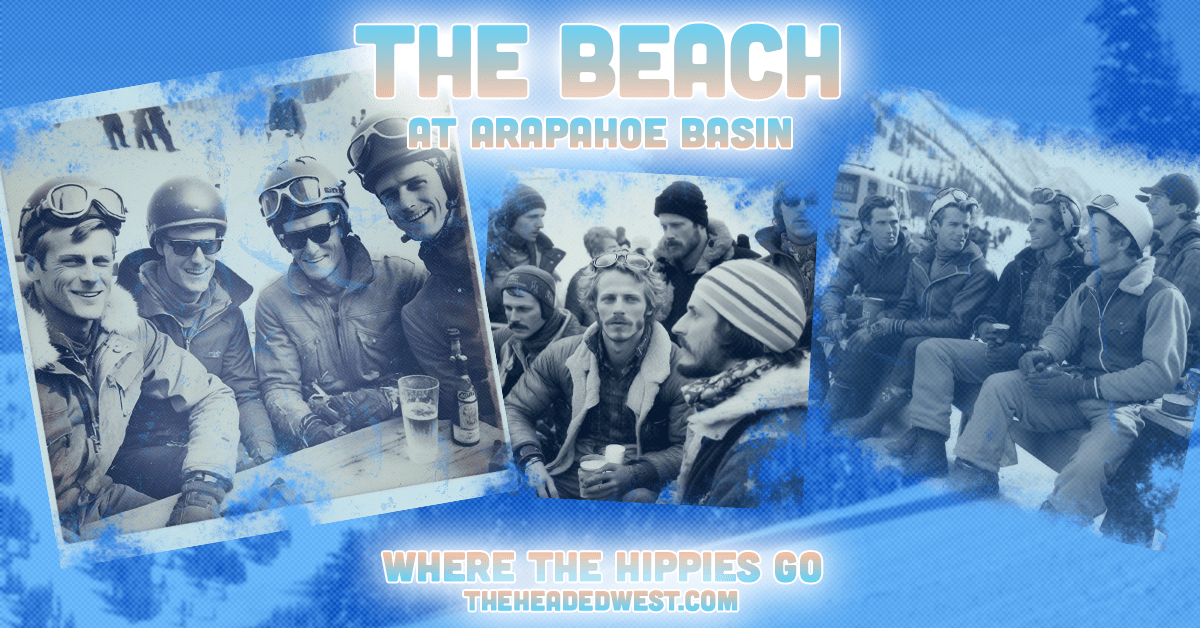 "The Beach" at A-Basin
About a two-hour drive from Denver, Arapahoe Basin, A-basin, A-bay, or whatever you like to call it, sits along Loveland pass, just before the tunnel. A-bay offers a huge variety of slopes for skiers and snowboarders of all levels, with elevations of 13,000 feet and almost 1500 skiable acres. Loved by locals and awarded many times for its sustainability practices, this spot is one of the best!
But one of the most RAD things of all is the spring & summer hangout named "The Beach."
The Beach is a spot at the base of the mountain where skiers and snowboarders can gather to tailgate, grill, drink, and hang out before and after hitting the slopes. Think of it as a Red Rocks tailgate, except way colder and with stunning views of the surrounding mountains. Expect The Beach to get crowded, especially on weekends and holidays, so be cool, party safe, and expect longer than normal waits.
How long does The Beach stay Open?
Visiting the beach is a spring and mid-summer event so you can expect Abasin to stay open at least until the end of May 2023. However, this can change quickly depending on snowfall and Colorado weather conditions.
Most importantly, you have to RESERVE your spot and they are SELLING OUT! So get a spot now before it's too late! Or, you know, find a really cool buddy that already has a spot and bribe them into taking you!
At the time this blog was written (April 1st), mountain conditions were
Events at A-basin
Shakin' at the Basin Spring Concert Series

Sat, April 29, 2023
Sat, May 6, 2023
Sat, May 13, 2023
Sun, May 21, 2023
Sat, May 27, 2023 
Snow N' Throw
Saturday, May 6, 2023 2:30 PM to 6:30 PM
A winter disc golf tournament played on skis, snowboards, or snowshoes!
Festival of the Brewpubs
Sunday, May 21, 2023 12:00 PM to 4:00 PM
Taste local beer, eat good food, enjoy live music!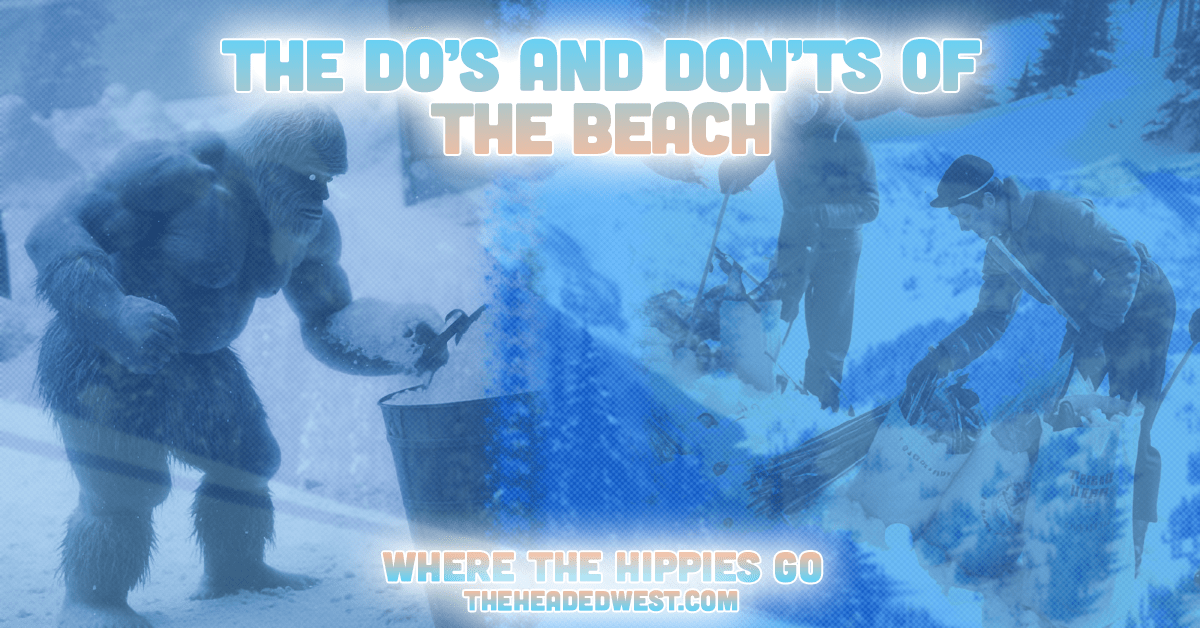 The do's and don'ts of "The Beach" 
Rules are Cool, man! Everywhere has rules and these rules are pretty straightforward. Besides, you want to be cool when you are hanging out with your cool friends at a cool place, so be cool by respecting these really cool rules.
No camping or overnight parking. Gates open at 7:00 a.m. and close at 6:00 p.m.
All commercial activity is prohibited by the U.S. Forest Service and Arapahoe Basin. You may not charge for anything at your spot or sell anything on The Beach.
Any promotional activity (including giveaways) MUST have prior approval from Arapahoe Basin. Inquiries regarding promotional activity must be submitted at least 72 hours in advance of your event.
2 space limit per person/group.
The use of marijuana is prohibited at Arapahoe Basin. It is illegal to use marijuana in public in the state of Colorado, and it is also illegal to use marijuana on Federal lands (A-Basin leases all of its land, including the parking lots and The Beach, from the U.S. Forest Service).
You must leave your beach spot by 6:00 p.m. when the parking lot gate is locked.
No overnight parking or camping at The Beach or in any of the A-Basin parking lots. Any vehicles left overnight will be towed at the owner's expense.
Please use the recycling containers for aluminum cans and plastic bottles. There is NO GLASS allowed on The Beach. Whatever you cannot fit in the trash, please pack out!
All dogs must be on a leash and cannot be left unattended. Please clean up after your dog.
Please keep your music family-friendly and at a reasonable level so as to not disturb those around you.
Beach space reservations accommodate TWO PASSENGER CARS ONLY. Once your two spots are full, your guests will need to find parking elsewhere in one of our lots.
Now you are in the know, so just be cool and don't wait too long to plan your trip to "The Beach" at Abasin. With the warming temperatures, take advantage of the snow while it lasts. Grab your board, hit the slopes, and make the most of "the Beach!" 
Before you go…grab some goodies from your favorite local shop! Headed West
Disclaimer:
The information provided in this blog post is for general informational purposes only. The Headed West and the blog author do not make any warranties or representations about the accuracy, reliability, completeness, suitability, or availability of the information provided in this post. Any reliance you place on such information is strictly at your own risk. The author or Headed West will not be held liable for any errors or omissions in this information. It is advisable to check official sources and confirm any details or changes before making any decisions or taking any actions based on the information provided in this blog post. The blog post has not been paid for or associated with Abasen Ski Resort or any other third party.