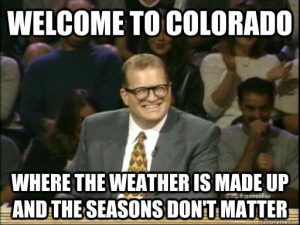 It's almost time to celebrate Spring!
With winter on its way out and spring pushing on in, we are so ready for warm weather and the flowers to start blooming! The changing of the seasons is a great time for Headed West to change up our deals too!
The first day of spring is March 19th, are you ready to celebrate? We can help you prepare for this crazy change in the seasons by keeping you calm with great deals on CBD Vape Oil and all-natural Kratom to help keep you going! It's like we can almost smell the Terpenes in the air!! Ready to see what we have to offer? Stop on in to either of rad our locations!

2020 MARCH SALES
50% Off SMOK Mico and Sourin Drop units!!
20% Off all SLX brand grinders, or 25% Off with purchase of any pipe or vaporizer!!
Buy One Get One 50% Off, or Buy Two Get One FREE on all Cyclone wraps – mix & match!!
20% Off all MAV brand waterpipes priced up to $249.95, and save 25% Off on $250+!!
20% Off the Pulsar ROK Electronic Rig – now just $199.96, reg. $249.95!!
Buy One Get One 50% Off, or Buy Two Get One FREE on Choice Botanicals Green Apple 15ml liquid kratom!!
25% Off Urban Ice Organics Bali & Maeng Da 50ct kratom capsules, or save 35% Off any two or more!!
25% Off Organabus terpene infused CBD vape oils!!
*All sales are valid while supplies last. May not be combined with any other sales, offers, or promotions. Age restrictions apply. Free items must be of equal or lesser value.
FOR FUN:
March Birth Flower: Daffodil (Narcissus) 

Did you know that your birth flower not only has significance but also medical properties?
The Daffodil symbolizes positive energy, joy, and happiness! Daffodils can be made into a poultice for burns, swelling, and burns!
Are you curious to learn more about March's birth flower? Visit our blog to learn more!