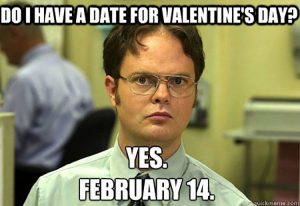 ONE DAY IN FEBRUARY ISN'T SPECIAL. But , you are. <3
Valentine's Day technically IS on February 14th but we don't think you need a day dedicated to spreading the love when you can just as easily do it any day. Or all month for that matter… which is exactly what we're doing this month. Spreading the love.
We've got some great deals on a variety of CBD products, Aqua brand ejuice, Smok brand vape pens, Noble Glass brand waterpipes, and so much more. Stop on in to any of our three locations in February to take advantage of these lovely deals. Spread a lil' love to your other half, your friends, family, and even to yourself this heart-filled season.

1. 25% Off, or Buy One Get One FREE on all CBD Infusionz Candies!!
2. 20% Off entire selection of Noble Glass soft-glass waterpipes priced $64.95+!!
3. 20% Off, or Buy One Get One 50% Off on Green Roads CBD syringes!!
4. 20% Off, or Buy One Get One 50% Off Entwood "Made in the USA" dugouts!!!!
5. 25% Off on the Smok Vape Pen 22!!
6. 25% Off, or Buy Two Get One FREE on all Aqua brand 60ml ejuice!!
7. 20% off entire selection of Diamond brand grinders!!
*All sales are valid while supplies last. May not be combined with any other sales, offers, or promotions.
CLOSEOUT ITEMS (good until inventory runs out so hurry on in, first come first serve!)
Shangri La CBD pods now 20% Off, or Buy One Get One 50% Off!!
Grassroots and Headspace short sleeve t-shirts now 40% Off!!
Contact us if you've got any questions or comments. We love hearing from you!