About Our Company
Headed West is Colorado's leader in full service smoke shops featuring a huge selection of smoking accessories including Vaporizers, Hand Blown Glass Pipes & Water Pipes, Hookahs, Detox products, Grinders, Rolling Papers, Lighters, Ashtrays, Incense, T-shirts, Clothing, Purses, Posters, Tapestries, all natural herbal smoking blends, & Much, Much, More! We have one of the largest selections in the entire state so going somewhere else would be crazy!
Headed West's Products Include:
Detox – variety of detox products
CBD – Infused gummies, oils, and more!
Pipes – glass pipes and water pipes
Vaporizers – all major brands …And Much More!! >>All Products
hidden
Our Story
Why the name "Headed West"? The founder, "Big Mike", grew up and graduated college in Missouri. After graduating, he borrowed money from his grandparents to open up a smoke shop and "Headed West" to Colorado. The original Headed West store opened off of Colfax in Denver in 1996. After moving three times the store landed one of its' current locations in 2006 at 4811 S. Broadway in Englewood. We refer to that store as the "OG", or Original Gangsta! In 2013 we opened our second store in Greenwood Village at 9674 E. Arapahoe Rd., endearingly referred to as the "DTC". Why grow slow? That is a question we get asked a lot. The truth is that we are a mom and pop shop and we operate like one. We have "regulars" who have been shopping with us for over 18 years now! Most importantly we want to take the time to provide the best service for everyone who comes through our doors in effort to make them a lifetime customer. No need to be big, just critical to be awesome! Our mission is the have the best selection and service in the state.
Our Team
Our team is as unique and diverse as the customers we serve. Our staff is thoroughly trained on all merchandise and is knowledgeable on the newest industry products and trends. The best part of our team is that their individual passions definitely show through especially when working with customers. Headed West is different in the sense that we would rather have a customer for a lifetime than a sale for the day. The time we spend helping customers find the right product and learn how to use it is our difference. We really are here to help. Our mission is to have the best selection and service in the state.
How are we doing?
At Headed West, we are dedicated to learning and adapting to our customers needs. Let us know if we are on the right track, or if we've ventured down a terrible road. Leave us a review below!
We're Social
Behold, our entire social presence:
Facebook: Please be our friend
Instagram: @headedwest_
Pinterest: The best way to see what's new online and in store!
Yelp:
DTC Location
Englewood Location
YouTube: Cause YouTube.
Headed West Careers
We're looking for some cool folks to join our team. Interested? Mosey on over to our
Careers
page and send us your deets!
What Our Customers Have to Say:
Best of the best!
★★★★★
"
Headed west always has a great selection and even better service. Friendly and knowledgeable staff
"
Great Experience
★★★★★
"
5 stars! Awesome staff always makes you feel comfortable. They know the products and the shops have an extensive selection of products. Keep up the great job!
"
Best shop in town!
★★★★★
"
Best selection I have ever seen, I was like a kid in a candy store. Been here numerous times and there is always something new to check out. Great atmosphere too
"
A quick peek at our top players.
Michael
Founder
Michael grew up and went to college in Missouri. After graduating Michael borrowed money from his Grandparents to open a smoke shop and "Headed West" to Colorado. Thanks to this guy we have a fantastic store with an amazing selection of products. When not working to help make Headed West so awesome Michael enjoys traveling and checking out live music & sporting events. In the store Michael is most passionate about 503 Liberty Glass and Noble Glass. The one word he would use to describe himself as is honest.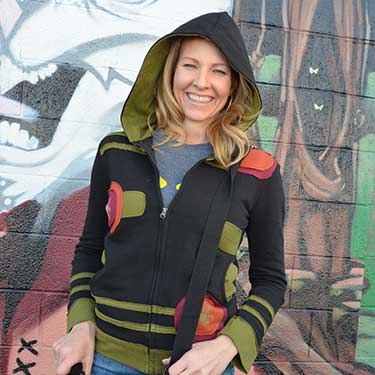 Jen
President/Business Owner
Jen is a proud Colorado native born in Boulder…in the glorious 1970's. At the end of 2010, after a rewarding career in hospitality sales & management Jen took over Headed West as Business Owner & President. Her passion, energy and determination combined help to drive Headed West to always be our best. When not working to help make Headed West so awesome Jen enjoys hiking Colorado trails and spending time with her rescue dog, Scooby Doo. In the store you will find Jen passionate about vaporizers and kratom. The one word she would use to describe herself as is excitable.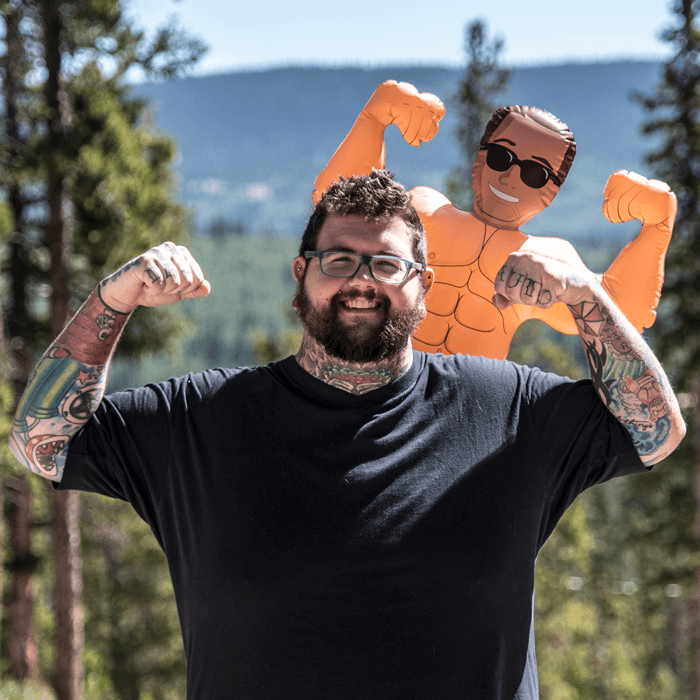 Tyler
Director of Operations
Tyler has New Jersey roots but has lived in Colorado for most of his life. In 2012 he joined Headed West and works not only in-store but is also a partner in developing our social media campaigns, produces all of our tv commercials, and works as our professional photographer. Tyler brings a genuine approach to mentoring, training, and managing people which is evident in the enthusiasm and drive of those who work on his team. When not working to help make Headed West so awesome Tyler enjoys photography and drinking craft beer. In the store you will find Tyler most passionate about RAW Rolling Paper products and glass handpipes made by local husband and wife artists Matt & Laura. The one word he would use to describe himself is a Nerd.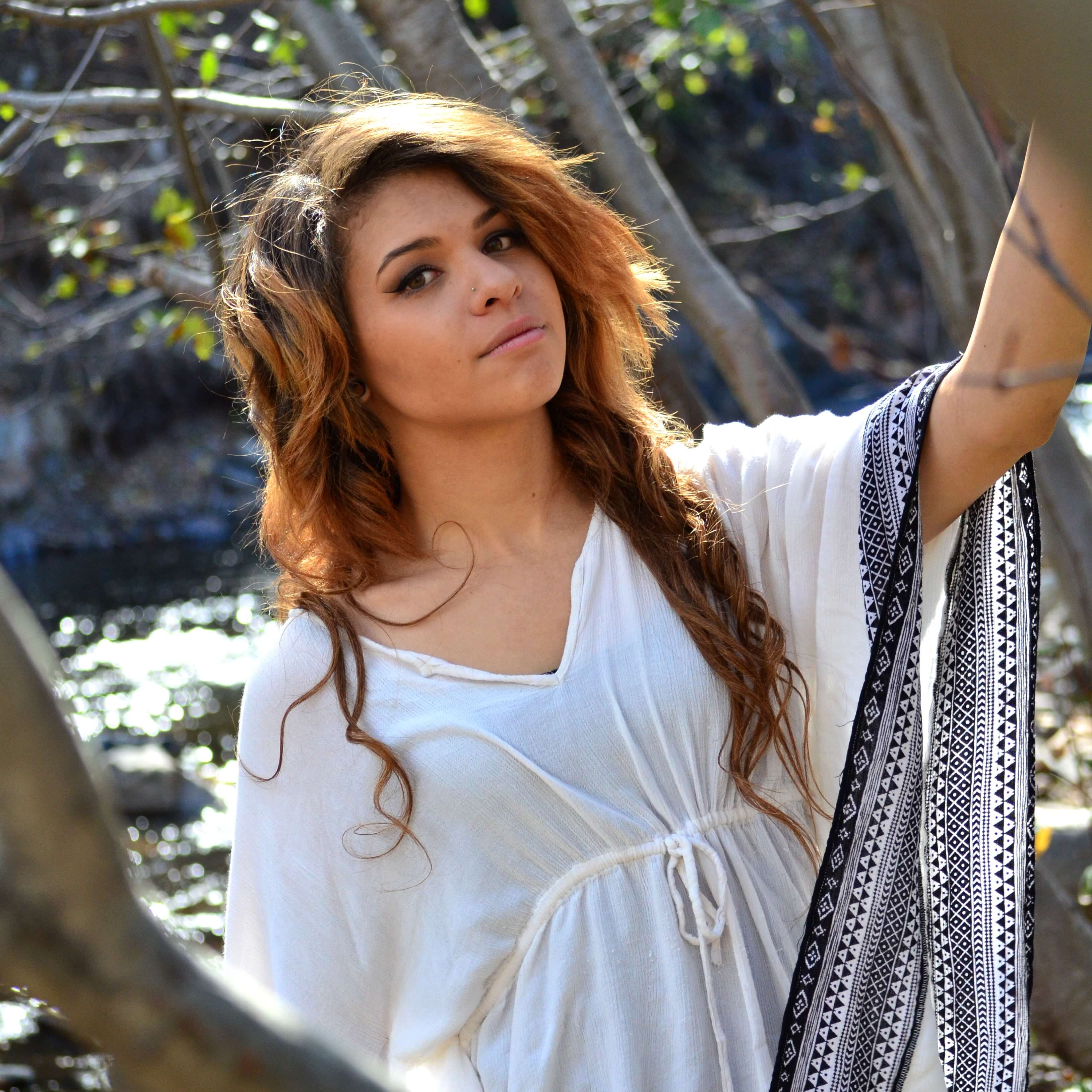 Kaylee
Area Manager
Even though Kaylee was born in Wichita, KS, we consider her a Colorado native (she's been here since the 2nd grade so she's practically been raised here in the mountains, right?). As a young girl, Kaylee used to tell her dad she wanted to work in a head shop; always being drawn in by the warm atmosphere, pleasant conversations, and the vibrant tapestries and clothing. The moment she turned 18, Kaylee turned in a resume with Headed West and was hired not long after. We knew right away this lil' lady would put 110% into everything, and she totally does! When she's not busy sharing her love of Cosmic brand grinders in the shop, Kaylee spends her time hanging out with her Shiba Inu, going to concerts, and educating others in the art of beauty as an esthetician.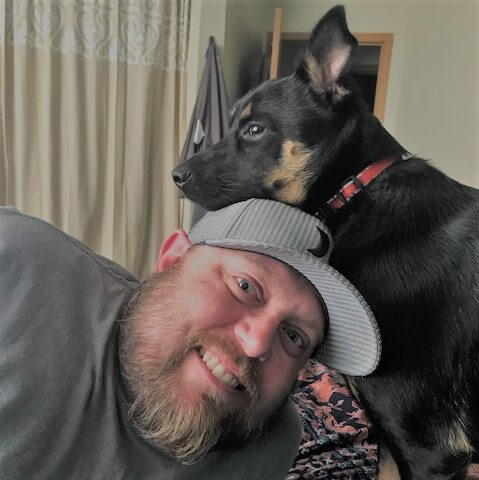 Code
Area Support Operations Manager
Meet Code, the fairest of all the fair in all the Colorado lands. Hailing from Wisconsin, fair Code was brought to Colorado by his dear mother at the colorful age of 9. After working in retail management for 17 years, Headed West was finally lucky enough to scoop up this super chill dude. You'll find him in any of our locations drooling over our extensive glass collection, more than happy to help others find the perfect piece for them. He says, "There's nothing like knowing the excitement they are experiencing (when choosing a new piece) and it makes me happy!" When he's not busy talking customers ears off about glass pieces, you can find Code chillin' with his wife Nikole, their furbaby Murphy, or lost in the world of Magic the Gathering.