Buy Incense & Deodorizers in Denver, CO

High Quality Incense, Deodorizers, and Accessories. Headed West carries a variety of traditional fragrant incense, deodorizers and incense holders. Choose from individual sticks, prepackaged fragrance combinations, Sage smudge sticks, oils, and cones. Purchase incense online or visit one of our three Denver locations to see our full inventory of fragrant incense and incense holders. Popular brands include: Smoke Odor Candles and Sprays, Wildberry, Big Dipper, Satya Sai Baba Nag Champa Agarbatti, Gonesh, Auric Blends, and many more!

We've got a lot more than smoking deodorizers and incense in our shop locations. Check out some of the other fun things we offer.
Product Feature
Ozium Air Sanitizer
Ozium Air Sanitizer is one of the best deodorizers on the market! We sell these little beauties in a variety of scents in each of our store locations. Call ahead if you're looking for a specific scent!
Product Feature
Satya Sai Baba Incense
Ya know that "smell" you get whenever you walk into a smoke shop? You're most likely smelling Nag Champa incense. Just one of the several scents we carry from Satya Sai Baba.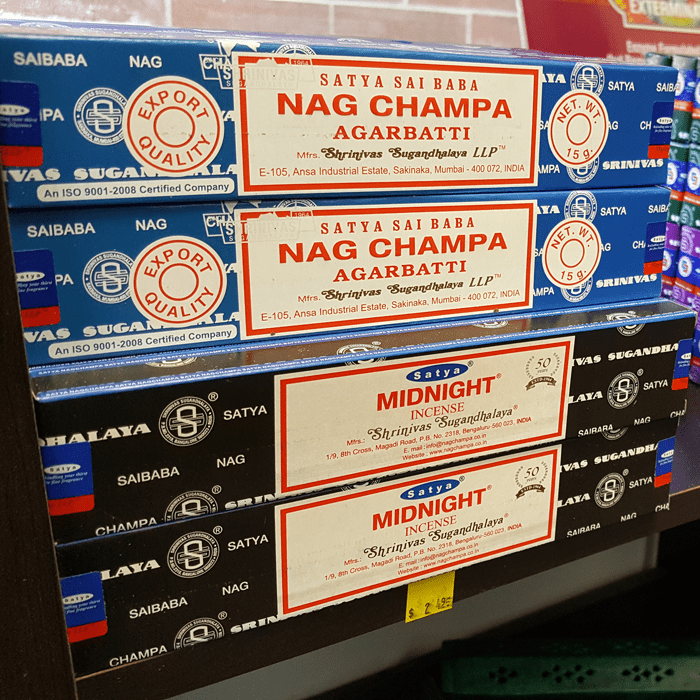 Contact Us Today To Learn More About Incense & Deodorizers
Looking for a specific scent? We can probably get it for ya. Hit us up to see what we have in stock.