Colorado Summer Events 2022
Well, that was a long, cold winter! Wasn't it? We are so ready for the festy season to start and all the summer events in 2022! So get those tents ready, break out your summer gear, and get ready for the best summer ever!
In this blog, we will cover some of our favorite summer events, concerts, festivals, and more. But it's up to you to figure out the best of the best!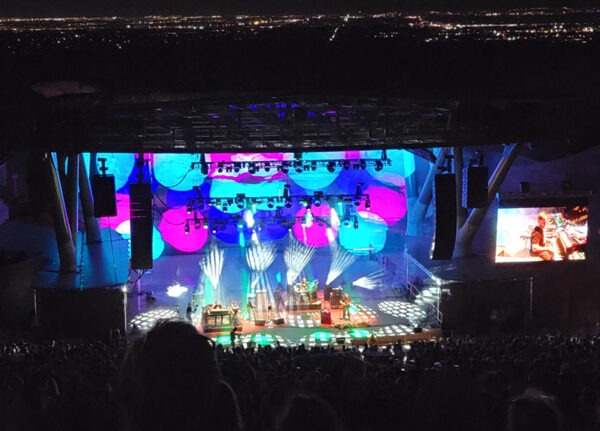 Click the + icon to open each section!
Colorado Summer Events – Music Festivals
Get away from your daily life and take a long weekend off! Music Festivals are the best! We are talking camping, live music, art installations, magical new worlds, festival food, connecting with nature and other like-minded people, and DANCE your butt off!
Colorado Summer Events - Music Festivals
Sonic Bloom
June 16-19th, 2022
Rye, Colorado
A Colorado Classic – Sonic Bloom boasts four days of camping, three nights of fantastic music, and experiences that will last a lifetime. Expect to see artists from around the world painting and sharing the love of art with everyone! Lots of workshops, dancing, meditation, and so much more.
The Sonic Bloom 2022 Lineup includes Tipper, Lettuce, Desert Dwellers, Of the Trees, Chali2na&Cut Chemist, and so many more great acts that you will not want to miss!
Telluride Bluegrass Festival
June 16-19, 2022
Telluride, CO
For almost 50 years, the Telluride Bluegrass Festival has brought the best bluegrass vibes to you, in the Colorado Mountains! 360miles southwest of Denver, Telluride is a place like no other in Colorado. Once a small mining town in the 1800s, it's now home to a ski resort and is a world-renowned destination.
Expect to see Tenacious D. Bela Fleck, Greensky Bluegrass, Rising Appalachia, and The Infamous Stringdusters, tearing up the stage for this four-day historic Colorado music festival!
Global Dance Festival
July 15-16, 2022
Denver, CO
This one is for all the EDM fans out there! Global Dance Festival takes place in the parking lot outside of the Denver Broncos Stadium in the heart of Downtown Denver! But it's not as drab as it seems, GDF sets us some unique art installations and turns it into a magical playground that makes you forget you are in a parking lot in the middle of a big city! So enjoy the food truck village, see one-of-a-kind art, and watch world-class performers!
Dance the day and night away with performances from Above & Beyond, Champagne Drip, Cosmic Gate, Lane 8, Shiba San, and more!
ARISE Music Festival
July 27-30, 2022
Boone, CO
This festival has our heart. ARISE has been a Headed West favorite since the beginning. You might have seen us there a few times without even knowing!
ARISE music festival transforms the landscape with magical and immersive art exhibits. Focused on sustainability, you won't find single-use plastics here! Recycling and composting are highly encouraged through the festival grounds. Best of all, they will plant one tree for every ticket sold!
Connect with mother earth and yourself by participating in the yoga and meditation events going on all weekend. Gather in the Somasanctuary for healing. Breathwork, laughter, and more! Tap into the collective by joining the Widom Village to sing, dance, and engage with everyone at the festival on a spiritual level.
2022 ARISE Music Festival lineup includes – Big Wild, Alison Wonderland, Papadosio, Manic Focus, Jimkata, The Polish Ambassador, and so many more artists you don't want to miss!
Telluride Blues and Brews Festival
September 16-18, 2022
Telluride, CO
Wrap up the summer with another trip down to Telluride for the 28th annual Blues and Brews Fest! Drink fantastic handcrafted Colorado Beer in the heart of the Colorado Mountains, join in on morning yoga sessions, local food and craft vendors, and so much more!
TB&B Festival 2022 lineup includes – Anders Osborn, Gov't Mule, Ceelo Green, Carolyn Wonderland, Pat Wilder, and 30+ more!
Colorado Summer Concerts –
Now we know Denver has some of the best music venues globally, but this is a summertime blog, so we are only showing the best outdoor summer events!
Red Rocks Amphitheater
You cannot beat Red Rocks. It is the happiest place on earth! Resting in the foothills of the Colorado Rockies, this outdoor amphitheater is the only natural acoustic amphitheater in the world!
Before you head to this venue to see a show, check out our blog on the Dos and Don'ts of Red Rocks!
Red Rocks 2022 Lineup
April 2022
19 420 EVE ON THE ROCKS: ICE CUBE, CYPRESS HILL, E-40 & TOO SHORT
20 PEPPER, METHOD MAN & REDMAN
21 SUBTRONICS: CYCLOPS ROCKS 2 WITH RUSKO, YHETI, G-SPACE, TIEDYE KY, ZINGARA & AUSTERIA
22 GALANTIS
23 LOTUS
24 DOM DOLLA
27 LUDACRIS & NELLY
28 TREVOR HALL & CITIZEN COPE
29 TREVOR HALL & CITIZEN COPE
30 SUBLIME WITH ROME
May 2022
1 TECH N9NE
2 A PRAIRIE HOME COMPANION AMERICAN REVIVAL: GARRISON KEILLOR
3 JASON ISBELL & THE 400 UNIT
4 JASON ISBELL & THE 400 UNIT
5 HIPPIE SABOTAGE
6 BRANTLEY GILBERT
7 BRANTLEY GILBERT
8 SERIESFEST: LAKE STREET DIVE
9 RUSS
10 RAY LAMONTAGNE
11 STEVIE NICKS
12 BILLY STRINGS
13 BILLY STRINGS
14 TURNPIKE TROUBADOURS
15 TURNPIKE TROUBADOURS
16 KALEO
17 PHOEBE BRIDGERS
21 GLOBAL DUB FESTIVAL: PEEKABOO & DIRT MONKEY
22 TREY ANASTASIO BAND
23 CHRIS TOMLIN
23 CHRIS TOMLIN – 2 DAY PASS
24 CHRIS TOMLIN
25 REX ORANGE COUNTY: THE WHO CARES? TOUR
26 THE INFAMOUS STRINGDUSTERS & THE CALIFORNIA HONEYDROPS
27 THE MOTET & PIGEONS PLAYING PING PONG
28 CHROMEO
29 ZIGGY AND STEPHEN MARLEY & BEN HARPER AND THE INNOCENT CRIMINALS
30 GARY CLARK JR.
31 BLACKBEAR
Jun 2022
1 LORD HURON & BLACK PUMAS
2 LORD HURON & BLACK PUMAS
3 JOE RUSSO'S ALMOST DEAD
4 MICHAEL FRANTI & SPEARHEAD
6 WHISKEY MYERS: TOURNILLO TOUR WITH SHANE SMITH AND THE SAINTS & READ SOUTHALL BAND
7 ERYKAH BADU
8 JAI WOLF & SAN HOLO
9 BRIT FLOYD: WORLD TOUR 2022
10 THE REVIVALISTS
11 BIG HEAD TODD AND THE MONSTERS & VIOLENT FEMMES
12 TASH SULTANA
14 GLASS ANIMALS
15 GLASS ANIMALS
16 CHICAGO – THE BAND, BRIAN WILSON, AL JARDINE & BLONDIE CHAPLIN
17 UMPHREY'S MCGEE: PEAK SUMMER WITH LESPECIAL
18 UMPHREY'S MCGEE: PEAK SUMMER WITH ANDY FRASCO & THE U.N.
19 WHY DON'T WE
20 BLEACHERS
21 BARENAKED LADIES, GIN BLOSSOMS & TOAD THE WET SPROCKET
22 ANDREW BIRD, CALEXICO & IRON AND WINE
23 SEVEN LIONS: HIGHER LOVE WITH JASON ROSS
27 THIRD EYE BLIND: THE SUMMER GODS TOUR WITH TAKING BACK SUNDAY & HOCKEY DAD
28 TROMBONE SHORTY AND ORLEANS AVENUE, TANK AND THE BANGAS & BIG FREEDIA
30 KRAFTWERK: 3-D LIVE TOUR
Jul 2022
1 DIRTY HEADS
2 ZEDS DEAD: DEADROCKS VIII
3ZEDS DEAD: DEADROCKS VIII
4 BLUES TRAVELER
5 LYLE LOVETT AND HIS LARGE BAND & CHRIS ISAAK
6 HALSEY
7 HALSEY
8 THE AVETT BROTHERS
9 THE AVETT BROTHERS
10 THE AVETT BROTHERS
11 RAINBOW KITTEN SURPRISE
12 RAINBOW KITTEN SURPRISE
13 THE BLACK KEYS & BAND OF HORSES
14 TRAMPLED BY TURTLES
15 STRING CHEESE INCIDENT WITH YONDER MOUNTAIN STRING BAND
16 STRING CHEESE INCIDENT WITH LEFTOVER SALMON
17 STRING CHEESE INCIDENT AND THE PHIL LESH INCIDENT
19 KILLER QUEEN
21 DAVID GRAY
22 STS9 – SOUND TRIBE SECTOR 9
23 STS9 – SOUND TRIBE SECTOR 9
24 JOSH GROBAN WITH THE COLORADO SYMPHONY
27 GOO GOO DOLLS & LIFEHOUSE
28 BIG WILD
29 TEDESCHI TRUCKS BAND: WHEELS OF SOUL TOUR WITH LOS LOBOS
30 TEDESCHI TRUCKS BAND: WHEELS OF SOUL TOUR WITH LOS LOBOS
Aug 2022
2 THE CHICKS & JENNY LEWIS
3 THE CHICKS & JENNY LEWIS
6 TRAIN, JEWEL & BLUES TRAVELER
7 JOE BONAMASSA
8 JOE BONAMASSA
10 SOUTH PARK 25TH ANNIVERSARY CONCERT: TREY PARKER, MATT STONE, PRIMUS & WEEN
11 BONNIE RAITT
12 THOMAS RHETT
17 MT. JOY
18 GOOSE
20 REGGAE ON THE ROCKS: REBELUTION
21 REGGAE ON THE ROCKS: REBELUTION
22 STEVE MILLER BAND
23 NATHANIEL RATELIFF AND THE NIGHT SWEATS: THE FUTURE TOUR WITH CAROLINE ROSE
24 NATHANIEL RATELIFF AND THE NIGHT SWEATS: THE FUTURE TOUR WITH CAROLINE ROSE
25 1964 THE TRIBUTE
26 MY MORNING JACKET
27 MY MORNING JACKET
Sep 2022
2 NINE INCH NAILS: U.S. 2022
3 NINE INCH NAILS: U.S. 2022
5 SHAKEY GRAVES
6 FLUME
6 FLUME – 2 DAY PASS
7 FLUME
8 LANE 8
9 BRANDI CARLILE
10 BRANDI CARLILE
15 THE HEAD AND THE HEART
16 GREENSKY BLUEGRASS
17 GREENSKY BLUEGRASS
19 THE WAR ON DRUGS
22 GET THE LED OUT – TRIBUTE BAND
23 BIG GIGANTIC
24 BIG GIGANTIC
25 JACKSON BROWNE
Oct 2022
3 CAAMP
4 CAAMP
9 INCUBUS
10 KING GIZZARD AND THE LIZARD WIZARD
11 KING GIZZARD AND THE LIZARD WIZARD
13 LOUIS THE CHILD
14 LOUIS THE CHILD
19 MAREN MORRIS
22 MIDLAND
23 JELLY ROLL
30 MARC REBILLET
Dillon Amphitheater 
Overlooking lake Dillon in the mountains of Colorado, this venue is set up lakeside and makes for some spectacular views! Learn what you can bring here.
Dillon Amphitheater 2022 Lineup
Thursday 16 June 2022
Umphrey's McGee live
Thursday 30 June 2022
Dirty Heads, SOJA, and Tribal Seeds
Tuesday 12 July 2022
The String Cheese Incident
Wednesday 13 July 2022
The String Cheese Incident
Friday 15 July 2022
Trampled by Turtles
Friday 29 July 2022
Caamp
Wednesday 10 August 2022
The National
Tuesday 16 August 2022
Goose (USA)
Wednesday 17 August 2022
Goose (USA)
Tuesday 23 August 2022
My Morning Jacket
Wednesday 24 August 2022
My Morning Jacket
Saturday 03 September 2022
Shakey Graves
Saturday 10 September 2022
Flogging Molly
Wednesday 14 September 2022
Greensky Bluegrass
Thursday 15 September 2022
Greensky Bluegrass
Levitt Pavilion Denver
Levit Pavilion Denver is only about three years old but it hosts some amazing artists! In addition to the regular lineup, they also offer a FREE concert series!  Here are the FREE Levit Pavilion Shows.  
Levitt Pavilion FREE 2022 Lineup
Son Rompe Pera
May 13, 2022
Black Uhuru ft. Dylans Dharma with Selasee & the Fafa Family
May 20, 2022
Los Amigos Invisibles
May 26, 2022
Gasoline Lollipops with Jimbo Darville & the Truckadours
May 27, 2022
The Polish Ambassador
May 28, 2022
Ruthie Foster
Jun 2, 2022
Mark Farina
Jun 3, 2022
Alex Cuba
Jun 5, 2022
Della Mae with Jacob Jolliff Band
Jun 9, 2022
Steep Canyon Rangers
Jun 10, 2022
Calexico
Jun 11, 2022
Kutandara with Maputo Mensah and Logo Ligi
Jun 12, 2022
Femi Kuti and the Positive Force
Jun 15, 2022
iZCALLi: REBIRTH Album Release Festival
Jun 18, 2022
Blitzen Trapper with Laney Jones
Jun 19, 2022
Shakedown Street
Jul 2, 2022
The Suffers with Adiel Mitchell
Jul 8, 2022
The Reverend Peyton's Big Damn Band with The Claudettes
Jul 10, 2022
The New Respects
Jul 13, 2022
Jessica Lea Mayfield with DespAIR Jordan
Jul 14, 2022
Drive By Truckers
Jul 15, 2022
Mo Lowda and the Humble
Jul 16, 2022
Ginga
Aug 18, 2022
Slim Cessna's Auto Club
Aug 21, 2022
Calvin Arsenia with Nina de Freitas
Aug 25, 2022
North Mississippi Allstars
Aug 31, 2022
River Whyless
Sep 1, 2022
Keller Williams
Sep 9, 2022
The Band of Heathens
Sep 11, 2022
Thee Phantom & the Illharmonic Orchestra with Stay Tuned
Sep 18, 2022
Cool Vibes Reggae Fest
Sep 24, 2022
Viva Southwest Mariachi Festival
Sep 25, 2022
Colorado Summer Outdoor Recurring Events
Denver does it right. We have some of the best free events, festivals, and so much more, all smack-dab right in the middle of the city! 
Recurring Outdoor Events
First Friday Art Walk – First Friday of every month!
Denver's Santa Fe Art District.
First Friday Art Walk closes down Santa Fe Street, and all the business open their doors for all to join in on the fun! Check out boutiques, vendors, art, and so much more! Best of all, it's FREE!
Cherry Creek Fresh Market – Saturdays
Cherry Creek Shopping Center
Nothing beats a FRESH market. You'll find the BEST seasonal fresh food event and local products here!
Denver Urban Market June 3, 4, 5, 11, 12; July 9, 10, 23, 24; August 13, 14, 19, 20, 21; September 22, October 8, 9, 15, 16
An open-air marketplace with local arts and crafts sold directly by the artist, clothing, jewelry, antiques, furniture, unique treasures, delicious food
First Fridays in RiNo. – First Friday of every month!
River North Art District.
RiNo businesses open up early and stay open late with art openings to live music events.
Summer Outdoor Events in Colorado 
Enjoy the outdoor, fresh air, and all the Colorado activities you could think of!
Summer Outdoor Events in Colorado
Tulip Fairy & Elf Festival – April 24, 2022
Pearl Street Mall
Welcome Spring to Colorado with the Tulip Fairy & Elf Festival. Pint-sized fairies and elves parade around the Pearl Street Mall with live music, vendors, and more!
Boulder Creek Festival – May 27th – 30th
Boulder, Colorado
Vendors, Food, Local Art, Live music from Dead Phish Orchestra, StrangEbyrds, Emelise, and more!
Denver Day of Rock – May 28th
LoDo
This free event features four stages of live music in Denver's LoDo District.
Westword Tacolandia 2022 – June 4th
Civic Center Park
Unlimited Tacos from 40+ Denver Mexican Restaurants! Live Music TBD.
Juneteenth Music Festival – June 17th-19th
Five Points neighborhood
Interactive and educational programming live performances, art, vendors!
Pride Rally, RIDE5k, Dyke March – June 25th & 26th
Downtown Denver
Denver PrideFest – 6/25 Now is the 3rd largest Pride Festival in the US!
9:30 am – 11:00 am: Denver Pride 5K
12:00 pm – 4:00 pm: Dyke March
11:00 am – 7:00 pm: Denver PrideFest
6/26
9:30 am: Coors Light Denver Pride Parade
10:00 am – 6:00 pm: Denver PrideFest
12:30 pm – 1:00 pm: Pride Rally
Cheesman Park Art Festival – July 23rd – 24th
Cheesman Park
This event is all about ART! See the best jewelry makers, woodworkers, painters, and more! Live music and food trucks all weekend!
Colorado State Fair! – August 26th – Sept 5th
Pueblo, Colorado
150 years of fun! It's a state fair, what more needs to be said? Don't know what a state fair is? Head on down to Pueblo and enjoy the festivities! An inter-generational experience highlighting the preservation, promotion, and exposition of our State's vibrant and diverse agriculture, industry, and culture! Contests include 4H events, Horses, Livestock, Small animals, Arts and Crafts, Fine art, and more!
Taste of Colorado – Sept 3rd – 5th
16th St. Mall
The Classic Denver Event! Live music, vendors, food, art, and anything with COLORADO!
So if you can't find anything on this MASSIVE list that you'd like to do this summer, we suggest you swing by Headed West, grab some papers, roll one up, and kick it with your homies on a patio!