Things to Do in Colorado – Summer Festival Guide 2023
Do you hear that? The faint thumping bass, soul-stirring guitar chords, laughter, whistles, and cheering? Yep… that's the sound of the Colorado Festy Season calling. It's finally time to get outside and enjoy the sheer beauty of the great Colorado outdoors while getting down to some banging tunes!
Colorado Festy Season sets our souls on fire, with the joy, unity, and good vibes that can only unfold beneath the clear Colorado sky. Beautiful people from all walks of life gather together, united by their love for live music, and we all get to experience the rhythm that beats within us all!
Have you picked which Colorado Festival you're going to this year? If not, you've come to the right place, this blog covers a ton of festivals all across the front range! Some of these might not be your vibe, but the glory of Colorado's size is that we have so much space for festivals—there's something for everyone!
Those that know, know. Those that don't, we'll tell ya! For almost 30 years Headed West has been stocking concertgoers up with all the gear you need to survive concerts and festivals! From bags to keep your gear secure, to weekend survival packs, the latest in hippie clothing, and so much more! Swing by and check out what we have in stock for this season!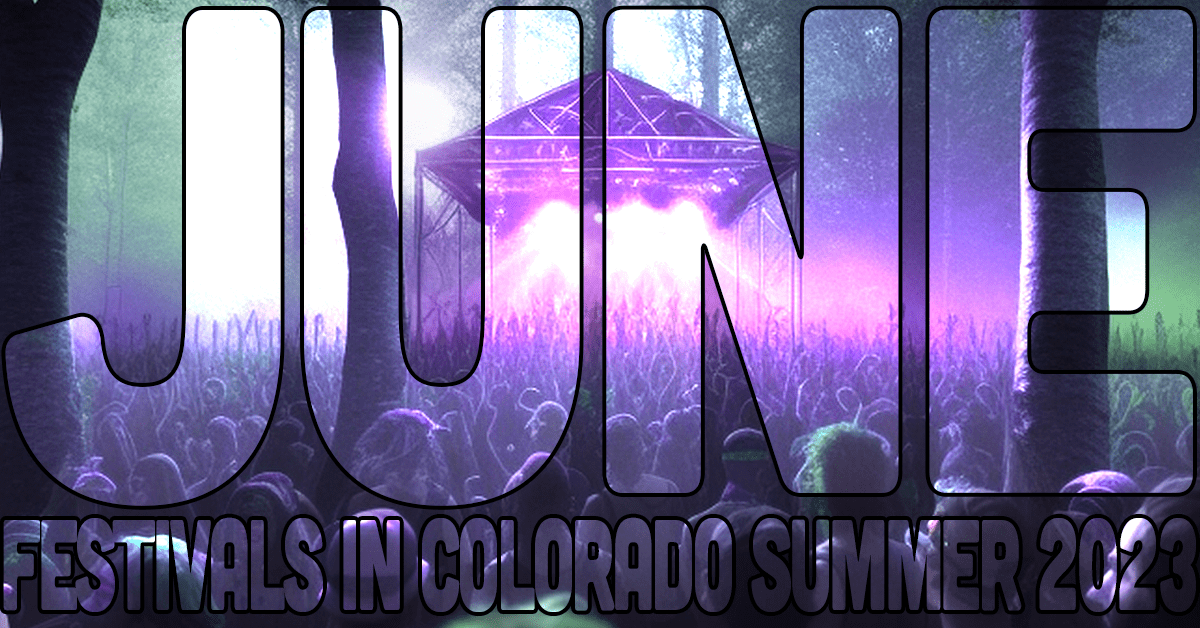 Things to do in Colorado – Summer Festival Guide – June 2023
SNOWMASS RENDEZVOUS
JUNE 10TH, 2023
INFO
The 7th Snowmass Rendezvous brings together the best of Colorado's breweries, wineries, and distilleries, pairing them with live tunes and good vibes amidst the breathtaking views of the Rockies! Indulge in bottomless adult beverages from 2-6 pm on Saturday, June 10th, and prepare to be captivated by headliners such as Goodnight, Texas, and Extra Gold!
APOGAEA 2023: GLAM SPACE RODEO
A Colorado Regional Burning Man Event!
June 8 – 11, 2023
INFO
Apogaea is an annual regional Colorado Burning Man event held in June, celebrating art, performance, sustainability, radical inclusion, and radical self-reliance. This welcoming forum invites all to freely express themselves, participate, share, and unleash their creativity. In this vibrant community, our spirits soar as high as the mountains, and our minds remain wide open as the plains.
As an official Burning Man Regional Event for Colorado, Apogaea operates under the principles of Radical Inclusion, Gifting, De-Commodification, Radical Self-Reliance, Radical Self-Expression, Communal Effort, Civic Responsibility, Leave No Trace, Participation, and Immediacy. This temporary autonomous zone creates a unique space where participants come together, embodying these principles and shaping an extraordinary experience.
TELLURIDE BLUEGRASS FESTIVAL 2023
June 15-18, 2023
Telluride, CO
INFO
Each year nestled in the scenic San Juan Mountains Telluride hosts the annual Bluegrass Festival. An epic gathering of bluegrass enthusiasts with a magical atmosphere, legendary performances, and good eats. This one is not to be missed. (Tickets are sold out, but miracles do happen) Headlining this year are the String Cheese Incident, Bela Fleck, Greensky Bluegrass, Yonder Mountain and so many more!
SONIC BLOOM 2023
June 15-18, 2023
Rye, CO
INFO
Prepare to immerse yourself in a mind-bending fusion of music and art, where reality fades away and a trippy alien world unfolds before your eyes. This unique festival creates magical nights and unforgettable experiences that will transport you to another dimension. With an extraordinary lineup featuring the likes of Clozee, Papadosio, Sunsquabi, Lotus, and a multitude of other incredible artists, the sonic journey will be nothing short of mesmerizing.
COUNTRY JAM COLORADO 2023
June 22-24, 2023
Grand Junction, CO
INFO
Time to dust off your boots and head out west! Colorado Country Jam is back for another celebration of heartfelt melodies and all things country! Kick those feet into high gear and dance the weekend away with music from Jason Aldean, Blake Shelton, Cody Johnson, and more!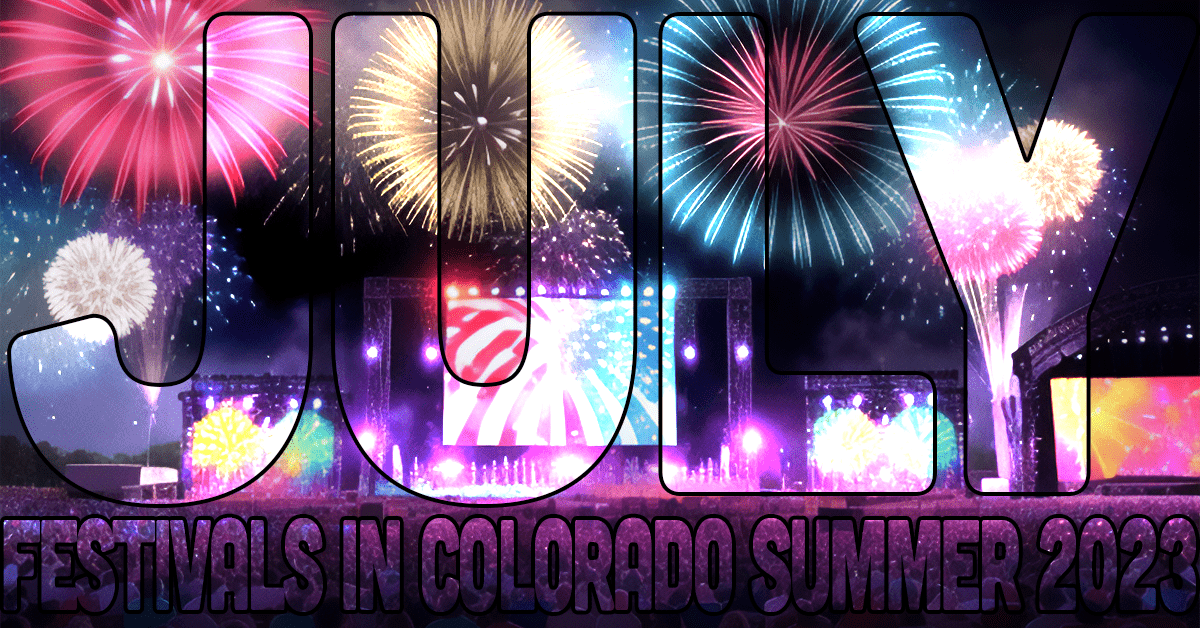 Things to Do in Colorado – Summer Festival Guide –  July 2023
40TH ANNUAL WINTER PARK JAZZ FESTIVAL
July 15 & 16, 2023
Winter Park, CO
Here's something for those who enjoy the high-altitude vibes but want something a little more laid back. Celebrating its 40th year the Winter Park Jazz Fest is back with soulful melodies of Paul Taylor, the captivating performances of Brothers of Brass, and the mellow tunes of Norman Brown!
GLOBAL DANCE FESTIVAL 2023
July 21-22, 2023
Denver, CO
INFO
Get ready for the biggest EDM music festival in Colorado as Global Dance Festival takes over Denver! Celebrating its 20th-year anniversary, this legendary event brings together top-tier DJs and artists from the electronic music scene featuring, Alan Walker, Borgore, Green Velvet, Troyboi, and many more!
ROCKYGRASS FESTIVAL
July 28-30, 2023
Lyons, Colorado
Back another year! the 51st Rockygrass Festival delivers a captivating bluegrass experience with Jeremy Garrett & River Wild, Sam Bush Bluegrass Band, and The Lil Smokies. Get ready for soul-stirring performances and an unforgettable celebration of acoustic music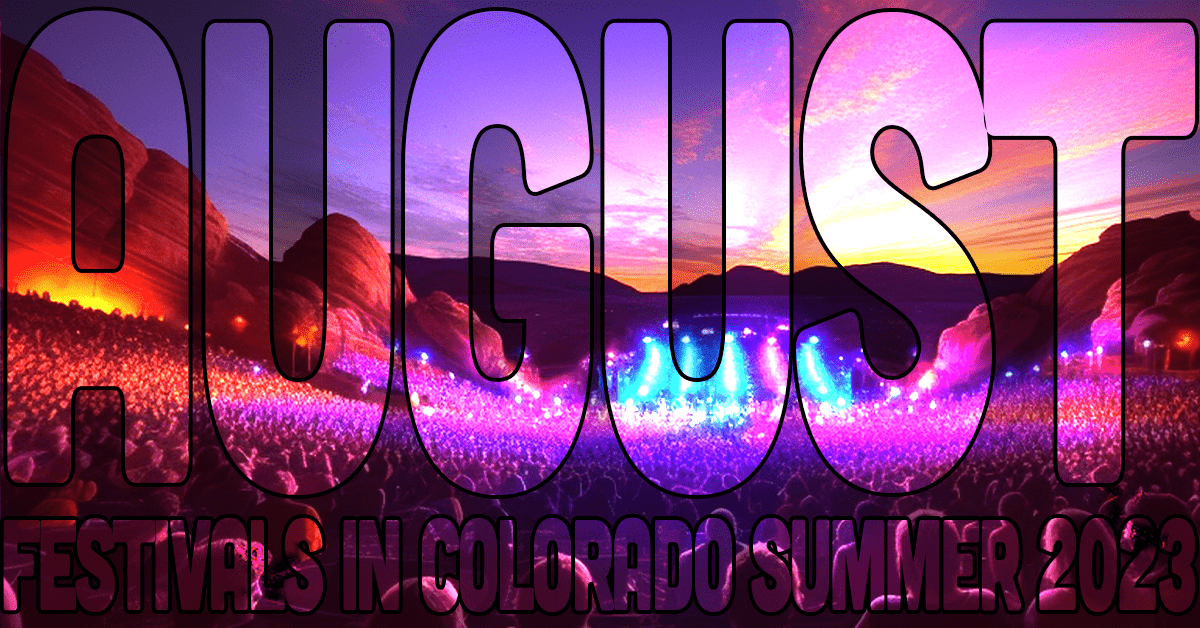 Things to Do in Colorado – Summer Festival Guide – August 2023
RHYTHMS ON THE RIO 2023
August 4-6, 2023
DEL NORTE, CO
INFO
A benefit music festival hosted by the South Fork Music Association. 2023 Headliners are The Motet, The Infamous Stringdusters, and Kitchen Dwellers this is an incredible music experience that you won't want to miss!
MEOW WOLF VORTEX 2023
August 25-27, 2023
Denver, CO
INFO
Journey into a trippy wonderland at the Meow Wolf Vortex at The Junkyard. This mind-bending event combines mind-altering art installations with an electrifying lineup of electronic music. Two sets from Griz, alongside the infectious beats of Claude VonStroke, Dusky, and the Funk Hunters.
Like we said…something for everyone! Enjoy the Colorado live music scene and let us help you get geared up!