Where the Hippies Go! – Winter Park Express
Yes, we know that's not a "place to go" but more of a "how to get there," but come on man… life's about the journey, not the destination… but in this case, it's about both! So join us and catch a ride on the snow-covered train headed to the high hills of Colorado in this 'Headed West's Where the Hippies Go blog!'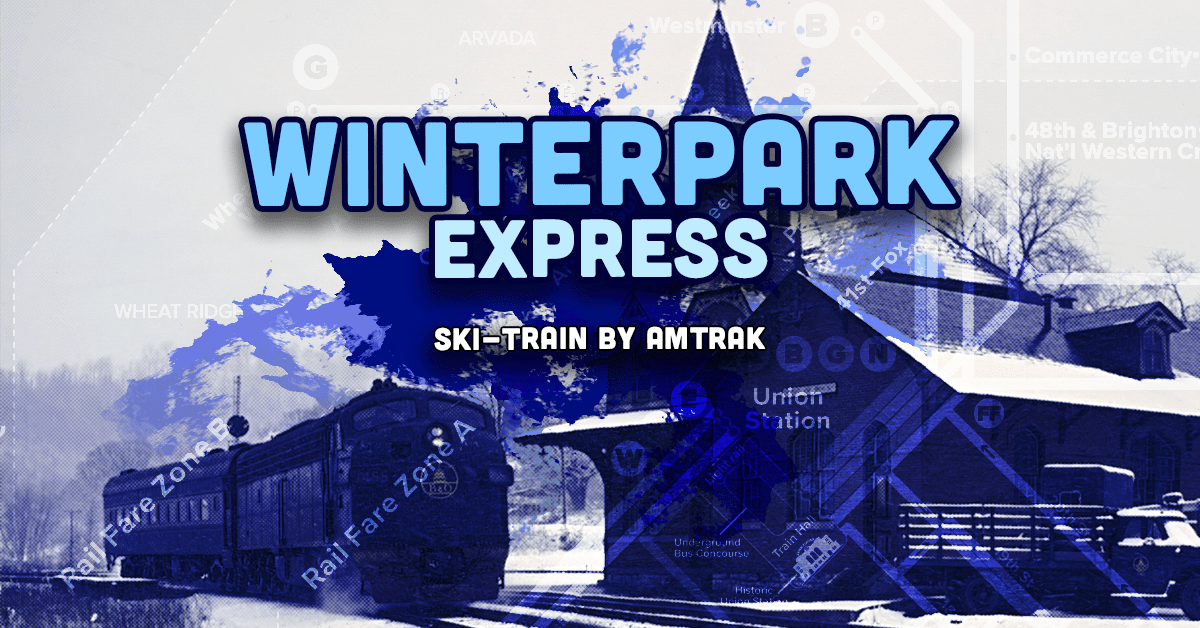 The Winter Park Express –
No one, absolutely NO ONE wants to deal with I-70 traffic to get to the slopes. Well lucky for us Amtrak has stepped up its game and the Winter Park Express is now in service! Now you lucky snow lovers can hop the train starting January 13 – 15 through the weekend of March 24 – 26 and not even have to think about that traffic!
Not only do you avoid traffic but it's basically the same price as a tank of gas. With tickets starting as low as about $35 you can get non-stop service from Union Station in Downtown Denver and be dropped off right in front of the slopes of Winter Park!
Picture this, you are riding through the mountains on a badass train, sipping some hot cocoa, and watching as the world goes by. Stress-free, cool mountain air, and no stop-and-go traffic! Sounds epic right?… it gets even cooler!
Fun Fact – The Winter Park Express was first owned and operated by the Union Pacific Railroad in the 1940s but it has since switched ownership to Amtrak.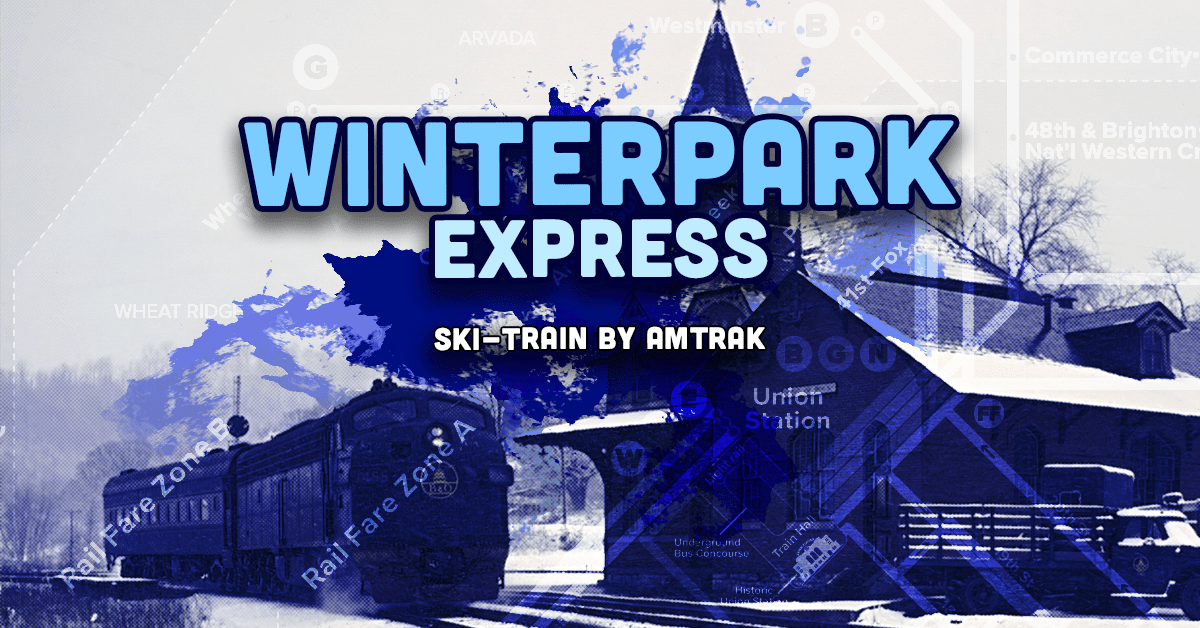 Can I do anything fun on the Winter Park Express?
Heck yeah you can! For starters, the train has awesome WIFI, super comfortable reclining seats with plenty of legroom, food and beverage service, and out-of-this-world views of the Rocky Mountains through the giant windows! The train also has a bi-level sightseeing lounge so you can enjoy Colorado at it's best, covered in snow! 
How long does the Winter Park Express Take?
Glad you asked! From Union Station in Denver, the ride will take you about two hours and cover around 67 miles,

 

which translates to about 10 miles on I-70! Lol!
All the WinterPark Express Info you need. 
The Amtrak Winter Park Express Ski Train departs from Denver Union Station (DEN) and Winter Park Resort (WPR). You can book roundtrip or one-way fairs. Departing time in Denver is 7:00 am and it leaves Winter Park at 4:30 pm. 

The ski train will run each Friday, Saturday, and Sunday, beginning Friday, January 13, and ending Sunday, March 26. One-way fares start at $34, with kids' fares (aged 2-12) starting at just $17.

Skiers and Snowboarders are allowed to bring two carry-on items and two personal items and there is no extra fee for bringing your skis onboard.
The Winter Park Express has a few rules and restrictions in place to ensure the safety and comfort of all passengers. The first rule is don't be an ass!..but seriously you are with 499 other people of all ages and it's supposed to be a stress-free family-friendly ride! So be cool, man…
Alcohol: Alcohol is not allowed on the Winter Park Express.

Illegal drugs: Illegal drugs are not allowed on the train.

Weapons: Weapons of any kind, including firearms and knives, are not allowed on the train.

Smoking: Smoking, including the use of electronic cigarettes, is not allowed on the train or at the stations.

All passengers are required to follow the Amtrak Code of Conduct, which includes respecting the rights and comfort of others, not engaging in disruptive behavior, and following all instructions from Amtrak personnel.
Two carry-on items – Big bags, skis, boot-bag, snowboard, etc.

Two personal items – Think snacks, small bags, helmets, etc.
As you gear up for your next ski or snowboard trip on the Winter Park Express, don't forget to swing by Headed West to get all goodies you could need to elevate your trip to the mountains! You'll probably need some CBD for the ride back!
Since you are here, you should check out our latest sales! January 2023 Sales
**Disclaimer – This blog is intended for entertainment purposes only. The writer of this blog and the website that it is posted on are not affiliated with Amtrak or Winter Park. Please refer to their respective websites for the most up-to-date information. We do not condone illegal activities, so be safe and enjoy everything as a normal human would!