Start packing those bowls, because…
It's a Very Green Week Ahead!
It's that time of year again when Denver starts to get a little bit foggy and the scent of fresh green fills the air! That's right! 420 is almost here and it's time to celebrate the culture of the herb!
You already know, Headed West does it big and this year is no different! As your favorite shop in the 303, we're stoked to bring you the BEST deals in town, huge closeouts, and amazing giveaways!
Join us at Headed West in Englewood during the week of April 17th through the 23rd for our SPECIAL 420 SALE! We're talking about one-of-a-kind pieces to add to the collection to get you smoking for the holiday! For those of you who have been holding out on getting new waterpipe, now is the time to make your move! We're giving away a full M&M Tech Waterpipe setup, so don't miss your chance to win big.
We get it, not everyone is into the 420 holiday, and that's okay! We've got you covered.
Enter to win a MASSIVE Choice Brand Kratom Pack worth over $290+!
Yeah, that was a lot to take in all at once and you might have the munchies just like we do! But don't trip! We've got FREE drinks and snacks for you to enjoy while you shop on Thursday, 4/20.
We can't wait to celebrate this 420 season with you so check out the full details below!
– Headed West Team
Valid Monday, April 17th – Sunday, April 23rd!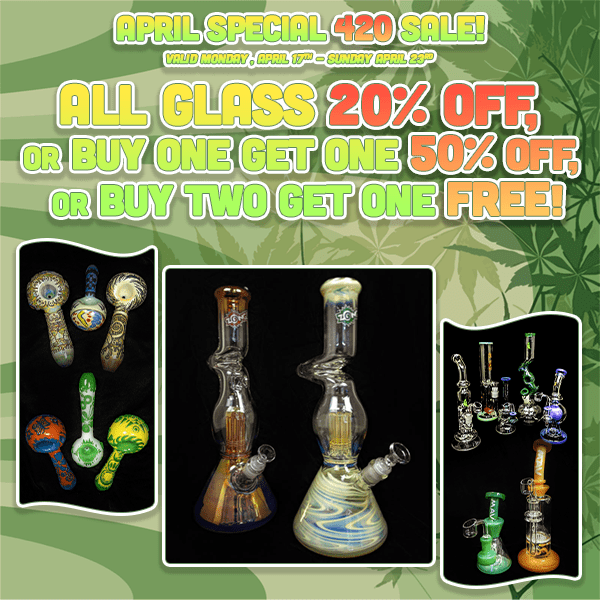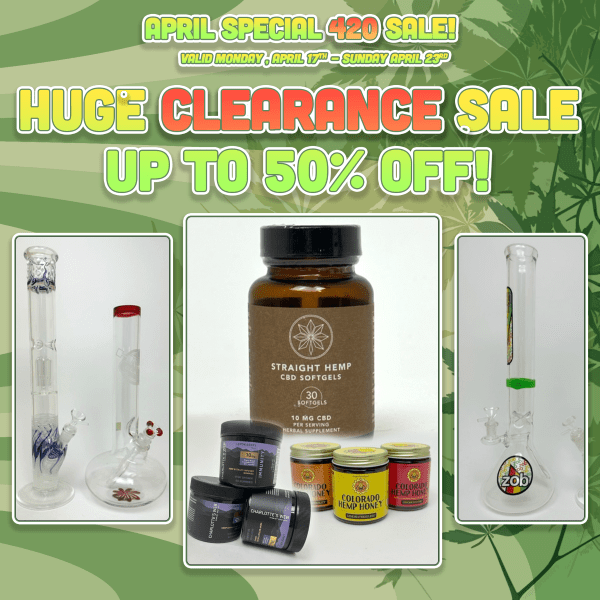 Valid Monday, April 17th – Sunday, April 23rd!
FREE ENTRY TO WIN in our epic 420 raffle giveaway with any purchase over $50!
BIG GLASS SALE!
All glass 20% off, or buy one get one 50% off, or buy two get one FREE!
• CLEARANCE ITEMS Up to 50% and more!!*
• FREE SNACKS & DRINKS on 4/20!
420 RAFFLE!
For every $50 you spend during the week of April 17th through April
23rd, get one entry to the drawing!
Win an amazing prize package from M&M Tech or
Choice Kratom!
Prizes have up to a $400 value!! The drawing is Monday, April 24th!
See prizes below
*All sales are valid while supplies last. May not be combined with any other sales, offers, or promotions. Age restrictions apply. Selected winner has 48 hours to claim their prize or another drawing will follow until a qualified winner is selected. Must be 18+ to enter. One prize per person.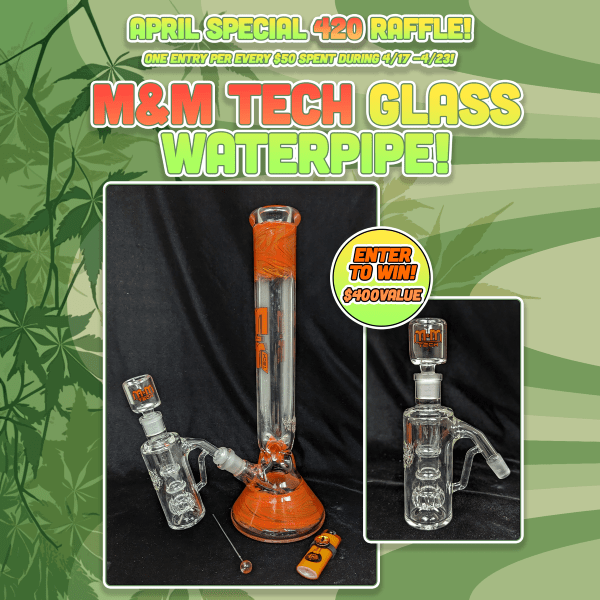 M&M Tech Glass Raffle Giveaway!
1 color-matched glass set including an M&M Tech 15" beaker-style water pipe, 1 M&M Tech percolated ash catcher, plus a glass-topped poker, lighter and lighter charm.
$400 Value!
Choice Kratom Raffle Giveaway!
3 60 Count Bottles of Maeng Da, Bali & Borneo Kratom capsules, (180 capsules total),
3 30-gram jars of Maeng Da, Bali &
Borneo Kratom powder, (90  grams total),
1 12 ml vial of Maeng Da extract, 1 12 ml vial of Red Vein Maeng Da extract, 1 15 ml vial of Green Apple Maeng Da extract, 1 pack of Blate Papes edible film pouches.
$290 Value!
Pretty epic for you right? Yeah, we like to spoil our HW Peeps! Check out the other April Sales!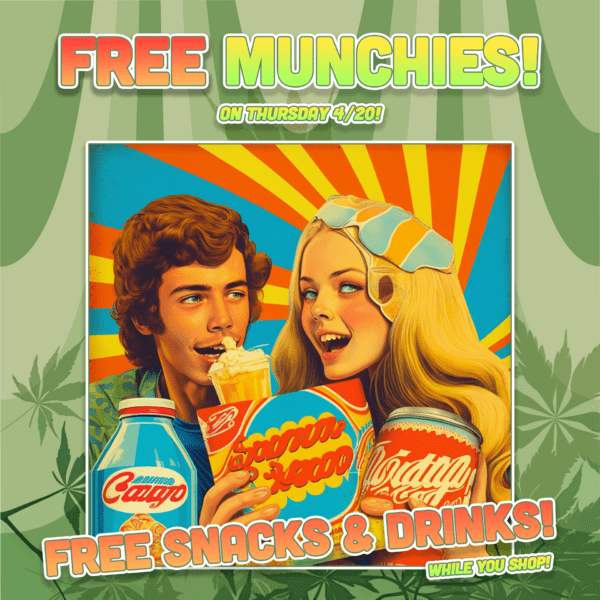 420 Events in Denver cause the munchies…so come and enjoy FREE snacks at Headed West on Thursday, 420!
Other 420 Events in Denver
The Marley Brothers
Wednesday, April 19, and Thursday, April 20, 6:30 p.m.
Red Rocks Amphitheatre
JAR's Mile High 420 Festival
Thursday, April 20, 1 to 10 p.m.
Civic Center Park
"Gather in front of the City and County Building and the State Capital, this is a free festival with thousands of your friends celebrating cannabis culture."
We Empower 420
Thursday, April 20, 4 to 8 p.m.
Urban Sanctuary
2745 Welton Street
4/20 on the Rocks
Saturday, April 22, 6:45 p.m.
Red Rocks Amphitheatre