Who Likes Disc Golf? We Like Disc Golf! OK, so you know what's makes Colorado even more awesome than any other state? The amount of places you can play Disc Golf. And we love us some disc golf. Right Lance?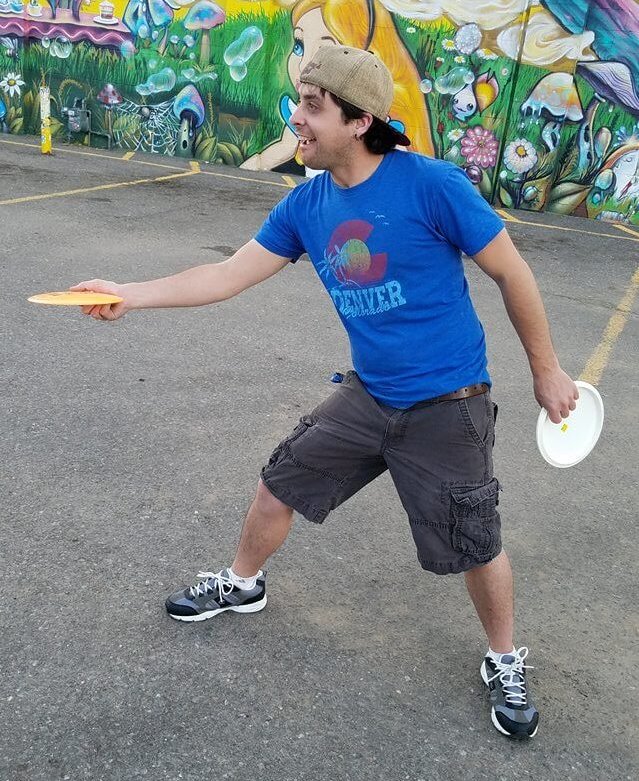 Anyways, we wanted to share some of the best places to play disc golf in and around Denver. The scenery here is ammaaazing and the courses are on point. Colorado rocks. Don't forget to tell us what you think about the courses in the comments below!
1. Fehringer Ranch Disc Golf Course
If you're a beginner (or even just want to sharpen your skillz), then this is the course for you. There is a kick a$$ practice area set up with a warm up net, putter practice baskets with putting stations, and even a mid range practice basket with putting stations. Located in the foothills on 135 acres of scenic views, this is definitely one disc golf course to check out ASAP.
Number of holes: 18
Location: Denver, CO
2. Expo Park
You might get wet at this disc golf course thanks to the many water hazards surrounding the course. It certainly makes for a fun, and sometimes moist game. lol. But regardless, it's absolutely gorgeous here and the course is mostly flat. The grass is well kept and the water is pristine, but we do recommend bringing some bug spray in the summer.
Number of holes: 18
Location: Aurora, Colorado
3. Phantom Falls
Look no more for a course you can play all winter here in Colorado than Phantom Falls. This southern facing course can be played year round… oooooh yeah! Set on 11 acres of heavily wooded and hilly terrain, you're going to be in for quite a challenge. This is a great course for improving your accuracy and practicing those "tight" corners.
ONE THING TO NOTE: You must call ahead to make tee-time. They do not accept any walk-up's! Call Paulie @ (303)-816-4622
Number of holes: 39
Location: Pine, Colorado
4. Bucksnort Disc Golf Course
If you're looking for a more technical challenge, then you should definitely check out Bucksnort in Pine, CO. This course filled with rocky outcrops, wooded land, and hilly terrain will have you using every single disc and shot in your bag. An added bonus to this scenic course? All well mannered dogs are welcome 🙂
Number of holes: 28
Location: Pine, Colorado
5. Jonny Robert's Disc Golf Course
Jonny Robert's Disc Golf Course in Arvada is a short distance course with around 5,300ft of play area. Super awesome for those who want to throw a putter around or go for an Ace Race! Shaded and with a small river running through, this course makes it a great play during a hot day!  Don't miss the Annual Memorial Tournament held in honor of Johnny Roberts (1931-1994)!
Number of holes: 18
Location: Arvada, CO
6. Village Greens Disc Golf Course
Located just west of Cherry Creek Reservoir, the Village Greens Disc Golf Course is set in amazing open natural plains areas with some massive drives. A few holes have some minor elevation change which makes for some interesting shots, not to mention the back nine holes make for some tricky shots over a small creek. Make sure to get there early because it tends to be a busy place on the weekends! Want to get a feel for the course before you go? Check out this sweet video filmed on location.
Number of holes: 18
Location: Greenwood Village, CO
7. Beaver Ranch Disc Golf Course
This has got to be one of the most breathtaking courses in Colorado. You know how people say walking through the trees makes you happy? Well, it totally does and the wonderful and fun thing about this course? You have to wander through "tree tunnels" and on top of hilltop crests with all the scenic views you could ask for. You're going to leave this place feeling like rainbows and butterflies. 😀
Number of holes: 23
Location: Conifer, Colorado
Speaking of Beaver Ranch… if you're looking to jump into some competitive disc golf action, you should check out the Bloom at Beaver Ranch presented by the Foothill Flyers. Pack your bags and head out to Conifer, Colorado July 7-9th, 2017. It's going to be a wicked good time and we're super excited about it.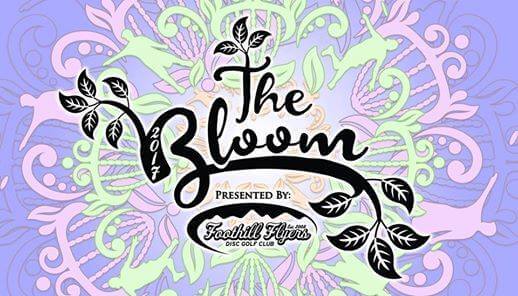 You ready to get out on the field but don't have any disc's to call your own? Stop in to any of our three locations and we'll get you hooked up. There's some shots of what we've got below. No one to play with? Contact Us! We'll kick your butt, LOL. But no really, let's play!