Get Baked! CBD Infused Honey Ginger Pumpkin Muffins
There is no better taste of fall than spiced pumpkin muffins! Fall to us is our home smelling like freshly baked goods with sweet notes of pumpkin, honey, and ginger! So we packed up a bowl and headed into our "Get Baked" kitchen, whipped up some amazing CBD-Infused Honey Pumpkin Muffins, and remembered to write the recipe down to share with you!
Get Baked! CBD Infused Honey Ginger Pumpkin Muffins Recipe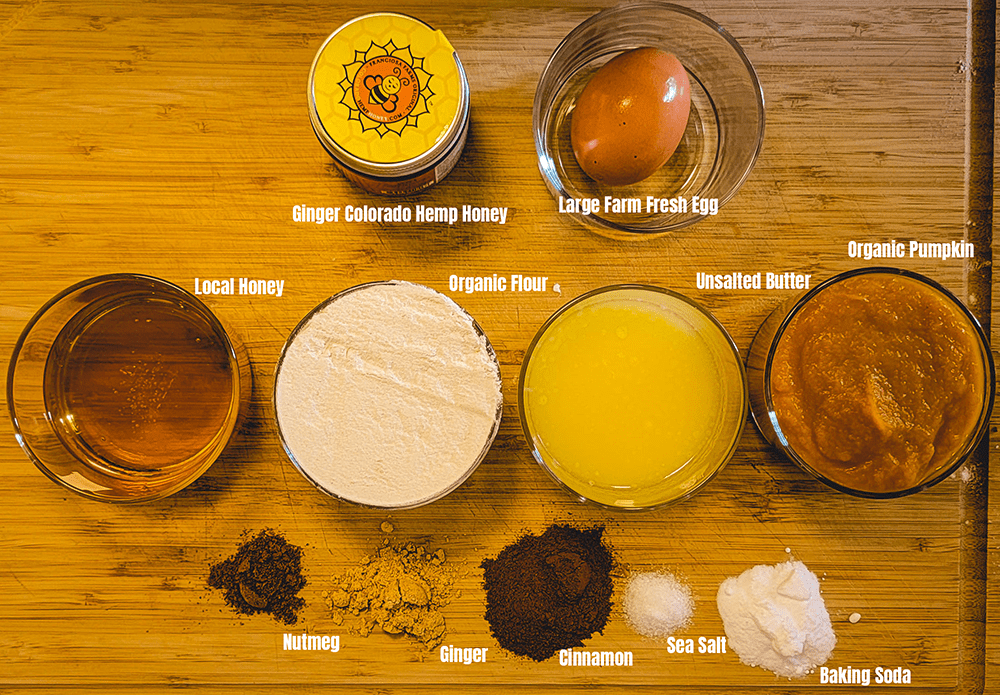 Ingredients –

1 1/2 cups of flour
2 teaspoons of baking soda
1/4 teaspoon of salt
1/2 teaspoon of ground ginger
1/4 teaspoon of freshly grated ginger
1/2 teaspoon of nutmeg
1/2 teaspoon of cinnamon
1/4 cup of unsalted butter (room temp)
1/3 cup of Colorado Hemp Honey Ginger Soothe
2/3 cup of local honey
1 large egg
1 can of organic pumpkin puree
How To Make CBD Infused Honey Ginger Pumpkin Muffins
Okay! Now that we laid out what you need to make this awesome recipe head into the kitchen a portion everything out and get ready to get baked!
Instructions –
Preheat oven to 350°F
Line a muffin tin with paper liners
Grab a mixing bowl and add the flour, baking soda, salt, ground cinnamon, both gingers, and nutmeg. Whisk until constant!
Grab another mixing bowl and beat the butter until it lightens up. Then add in CBD-Honey, regular honey, pumpkin puree, and the egg.
Slowly add in the dry mixture and blend until it reaches a constant texture. 
Use a tablespoon and add the mixture into each muffin cup – Makes 12
Bake for 30 minutes! 
Take out of muffin tin and place on a cooling rack.
Get the munchies and ENJOY!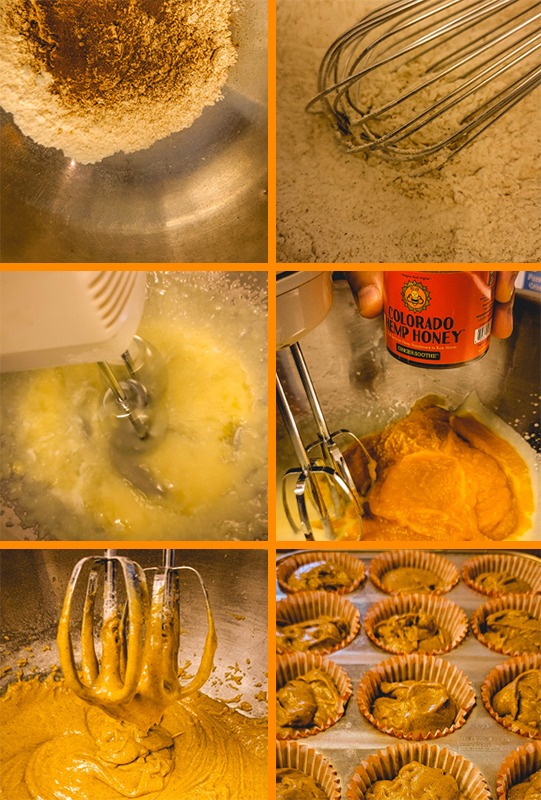 You know Headed West has the best CBD-Infused recipes…so why not check out our epic list of them below!