June 2020 Sales are here!
As they say "Summertime and the livin' is easy" and boy is that gonna be a hard saying to live up to this year, LOL! But you know what? We are going to live up to that saying and make your shopping with us as easy as possible, cause we got this "new way of life" down and we are as efficient as ever! Stop in and celebrate the first month of summer with these HOT deals!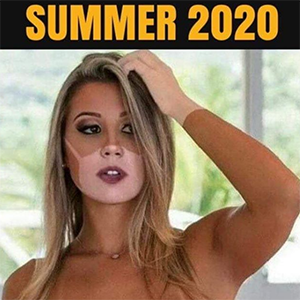 June 2020 Sales (Valid through Tuesday, June 30th)
25% OFF entire selection of ENVY rigs and waterpipes!
25% OFF select hookahs!
25% OFF all acrylic waterpipes!
25% OFF entire selection of body jewelry and jewelry!
Buy One Get One FREE on Urban Ice Organics Pomegranate Super Tea kratom shots!
Buy One Get One 50% OFF on MIT 45 Gold 2ct kratom capsules and Gold kratom liquid shots!
Colorado Hemp Honey regular strength (ALL FLAVORS) now just $19.95 each, reg. $29.95!! Double Raw now $34.95 each, reg. $49.95!!
50% OFF on OVNS (JUUL compatible system) and Sourin Drop (Ejuice system) OR Purchase any Green Lotus or The Clear CBD cartridge and get a FREE Vertex brand 510 battery, or purchase any OG brand CBD pod and get a FREE OVNS battery!!
*All sales are valid while supplies last. May not be combined with any other sales, offers, or promotions. Age restrictions apply. Free items based on regular price and must be of equal or lesser value.
OH, and we have some really good news too! We have updated our hours of operation!
---
New Hours of Operation
---
Sunday:10am – 7pm
Monday: 10am – 7pm
Tuesday: 10am – 7pm
Wednesday: 10am – 7pm
Thursday: 10am – 8pm
Friday: 10am – 8pm
Saturday: 10am – 8pm
New Hours of Operation apply to both Headed West locations!
Please Stay Home if you feel sick. Wear a mask to enter our shops. Curbside pickup is available!
Looking for some good reads? Check below!
When is the last time you cleansed your space of negativity and gave it a new feel? It's probably been a minute so read about the benefits of cleansing your space with Palo Santo and Sage, right HERE!
Maybe space is more of your thing? Head on over to THIS BLOG and learn about some epic places to see the stars!
Planning a visit to our shop and want to be safe? Check out what the CDC says on going out!